Inclusive, compassionate, and affirming care for all.
Individual Psychotherapy
About
Cedar Counseling Co.
PLEASE NOTE THAT KATY NOLFF, LPC, NCC IS NOT ACCEPTING NEW CLIENTS AT THIS TIME. Welcome to Cedar, a private practice formed to provide inclusive, compassionate, and affirming care to adolescents and adults with eating disorders, body image issues, obsessive-compulsive disorders, and anxiety disorders. My name is Katy Nolff, LPC, NCC and I am licensed psychotherapist providing individual therapy to folks in Texas and Nevada. I am in network with Aetna, Optum, and United Healthcare. THERAPEUTIC APPROACH AND SPECIALITES: Some of the most powerful things we can do are to truly learn to understand and accept ourselves, practice self-compassion, and move forward in life being as authentic as possible. I work with adolescents and adults who are often exhausted from trying to fit the mold of what others or society expects in regard to their appearance, identity, relationships, education, and/or career. Falling short of these expectations or feeling like we don't "fit in" often leaves us feeling inferior and shameful. Through collaborative work, I strive for people to feel empowered and capable of fighting back against the inner critic, breaking free from conformity to societal expectations, and overcome fears to experience a life that is worth living. My specialities include the treatment of eating disorders/disordered eating, body image issues, obsessive-compulsive disorders, and anxiety disorders in adolescents and adults. I practice from a weight-inclusive, body neutrality, Health at Every Size approach to help individuals mend their relationships with food, their body, and movement. In addition to traditional talk therapy for eating disorder treatment, my individual sessions can include meal support, clothing shopping support, and mindful movement support. I am especially passionate about treating eating disorders in the LGBTQIA+ population and other marginalized groups, as eating disorders have historically been misdiagnosed or missed in diverse populations. My approach to therapy is grounded in cognitive-behavioral and dialectical-behavioral therapeutic modalities, with incorporations of the feminist approach. I have also been trained in and offer Exposure and Response Prevention therapy (ERP) for OCD treatment. Therapy should be a compassionate, non-judgmental space where you feel unconditionally supported. I recognize that each person is unique with their own needs and goals, celebrating diversity is central to my values. I understand how hard it can be to reach out for help. It takes a lot of courage to take that first step. Be proud of yourself. QUALIFICATIONS/LICENSURE: I am a Licensed Clinical Professional Counselor (CPC) in the state of Nevada, a Licensed Professional Counselor (LPC) in Texas, and a National Certified Counselor (NCC). I received my Master of Arts in Clinical Mental Health Counseling from Northwestern University and my Bachelor of Arts in Psychology from North Carolina State University. My experience prior to forming Cedar includes providing individual, family, and group therapy at the residential, partial hospitalization, intensive outpatient, and outpatient levels of care for eating disorders and co-occurring disorders. WHERE WILL WE MEET? All services are currently virtual only through a HIPAA compliant system, Simple Practice. Telehealth allows for us to ditch stuffy waiting rooms and stiff leather couches that so many people imagine when it comes to therapy. With Cedar Counseling Co., therapy is available in the comfort of your own home. No more sitting in traffic trying to make it to appointments on time! I am based in Austin, Texas, so if you are local, we can do in person walk and talk sessions if that is your preference once the therapeutic relationship has been established. ACCEPTED INSURANCES & FEES: I am in network with Aetna, Optum, and United Healthcare. Should you not be using insurance or claiming on your out of network benefits, the self-pay rates are $165 for an initial biopsychosocial assessment and $150 for individual therapy sessions. Sessions are about 53 minutes in duration and the frequency of appointments will be based on need and your preferences. I accept credit cards, debit cards, HSA cards, or FSA cards at the time of the appointment (Visa, American Express, Discover, and MasterCard). If you are out of network, I can provide you with a superbill at the end of each month that you can submit to your insurance company. Before booking an appointment, I suggest calling the number on the back of your insurance card, inquiring about your "out of network" therapy benefits and learning about how to submit an out-of-network reimbursement claim. WHAT IS A SUPERBILL? A superbill is a detailed invoice outlining the services a client received. Therapists may need to generate a superbill when they are not on a client's insurance company's panel. The client submits the superbill directly to the insurer, giving the insurer all the information they need to pay the claim. More information on billing can be given upon request!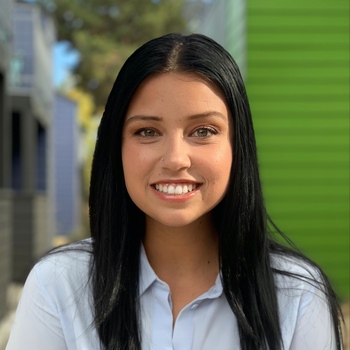 Katy Nolff
LPC, NCC
Services
Eating Disorders
Body Image Disorders
Obsessive-Compulsive Disorder (OCD)
Anxiety
Depression
Bulimia Nervosa
Anorexia
Binge Eating Disorder
Burnout
Fears/Phobias
Gender Identity
Life Coaching
LGBTQIA+
Sports Performance
Kink/Diverse Sexualities
Approaches
Cognitive Behavioral Therapy (CBT)
Dialectical (DBT)
Feminist Therapy
Insurance Accepted
Aetna
Optum
United Healthcare
Oscar
Out of Network
Out of Pocket
UMR
United Healthcare Oxford
Meritain Health
All Savers Insurance
Harvard Pilgrim
Oxford
Fees
Diagnostic Assessment: $165
Individual Therapy Session: $150
Location